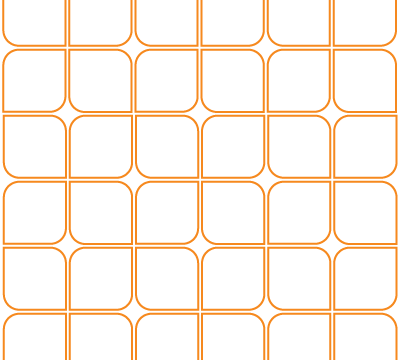 practice area ||| estate planning
Estate planning involves a variety of tasks intended to manage one's assets in the event of incapacitation, unexpected events, or death. Lack of adequate estate planning can cause undue financial burdens to loved ones, so at a minimum your estate plan should address the transfer of assets to your heirs and the settlement of estate taxes. Most estate plans also include the establishment of durable and medical powers of attorney, guardianships, living wills or directives, and keeping beneficiaries up to date. Some estate plans set up trusts and annual gifting to reduce the taxable estate. If you own a business, your estate plan should also address business ownership and management issues.
The estate planning attorneys at Flowers Davis assist clients with:
LAST WILL & TESTAMENT
A will provides for the distribution of your estate upon your death. A will identifies a person or person (executor) responsible for the carrying out the terms of your will and the settlement of your debts. Flowers Davis attorneys will discuss options with you to prepare your family for the future and prepare the documents to support your plan.
PROBATE
Executors, administrators, personal representatives and trustees all have certain responsibilities. Flowers Davis attorneys can assist them in settling an estate or trust.
GUARDIANSHIPS
Guardianships are established to care for the needs of minors, the elderly, those with special needs, and the incapacitated. Guardianships can present many possibilities and also many challenges. Flowers Davis attorneys can help you protect your family members by determining if a guardianship is appropriate for your situation, and if it is, they can assist in navigating through the often confusing and frustrating process of setting up a guardianship.
TRUSTS
Like guardianships, trusts are established to care for the needs of minors, the elderly, those with special needs, and the incapacitated. Trusts can be broader in scope, require less court documentation, and typically cost less to set up. Flowers Davis attorneys can help you determine if a trust is appropriate for you, and can advise you on how to limit estate taxes by setting up trust accounts for beneficiaries.
DURABLE POWER OF ATTORNEY
A durable power of attorney makes arrangements for another person to handle your assets and investments in the event you are incapacitated. They can be very broad or very specific and scope, and can often eliminate the need for a guardianship action. Flowers Davis attorneys can advise you on the best alternative for your situation.
ADVANCE DIRECTIVES
Advance directives are legal documents that allow you to convey your decisions about end-of-life care ahead of time. They provide a way for you to communicate your wishes to family, friends, and health care professionals, and to avoid difficult decisions and confusion later on. Flowers Davis attorneys can assist you in drawing up your Medical Power of Attorney, Directives to Physicians (Living Will), Declaration for Mental Health Treatment and other documents.
BUSINESS SUCCESSION
If you own a business, Flowers Davis attorneys can assist you with planning for the preservation or transfer of that business upon your retirement, disability or death. Business succession planning often involves people not related to you, so specific and separate instructions should be created and reviewed regularly.
OTHER ESTATE PLANNING SERVICES
Flowers Davis attorneys can assist with creating/updating beneficiaries on plans such as life insurance, IRAs and 401(k)s, setting up funeral arrangements, and establishing annual gifting to reduce your taxable estate.
Estate planning is an ongoing process and should be started as soon as you have any measurable assets. As your life progresses and your goals shift, your estate plan should evolve to be in line with your new situation.
The above practice area description is for general informational purposes only and describes the range of services offered by the firm. Individual attorneys may offer representation in a subset of this practice area. See individual attorney profiles for their specific practice areas.
estate planning attorneys
TYLER, TX (August 1, 2022) — On Saturday morning, Flowers Davis Attorney Corey Kellam joined other area experts in community service at a panel discussion in Longview. The free panel discussion was tailored for the residents of South Longview, and covered topics such as property title, wills and trusts, life insurance, real estate acquisition and…
Read news

→
Join our news program and receive firm news, updates, event information, and announcements about our latest publications delivered to your inbox.
estate planning publications
Sorry, we couldn't find any Publications. Please check back.