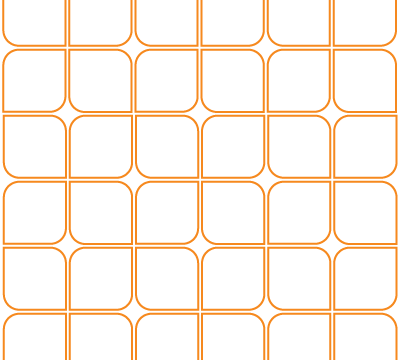 practice area ||| real estate litigation
Property ownership is often one of the largest investments people make in life, and as such, disputes can arise that result in litigation.  Whether the property owner is an experienced investor or corporation, or a first-time homeowner, protecting the value of and rights to that property is critical. Issues can range from disputes in transactions and development to conflicts among co-owners or between landlords and tenants. The high stakes can rapidly escalate a simple contractual dispute to threats of lawsuits, liens, foreclosures and injunctions, often overshadowing more practical solutions.
Flowers Davis Real Estate Litigators are adept at seeking remedies out of court when a properly-worded letter or well-timed phone call will be more effective than suing for damages or injunctive relief.  We have also met client objectives through mediation and negotiation. At the same time, we have a successful track record of prosecuting and defending property owners, investors, developers, builders, homeowner's associations, landlords and tenants in a broad range of real estate-related conflicts, including:
Real estate sale contract disputes; disputes involving claims of breach of contract, breach of warranty, misrepresentation and Deceptive Trade Practices Act (DTPA) claims
Disputes arising under purchase and sale agreements, option agreements, development agreements, and land use laws and regulations
Disputes relating to real estate brokers and agents involving their legal and fiduciary duties
Disputes between landowners and general contractors, subcontractors and related liens
Title disputes: easements, boundary lines, adverse possession, quiet title, trespass, nuisance and other title disputes and actions
Litigation involving premises liability and damages to land
Litigation over mineral interests and leases, oil and gas purchase and sale agreements, assignments, farm-outs, joint operating agreements, and royalties
Receivership actions
Business agreement disputes, workouts, foreclosures, trustee's sales, collection, deficiency actions, and bankruptcy including motions for relief from stay
Commercial and residential lease disputes, landlord-tenant, liens and eviction proceedings
Homeowner's Association disputes related to covenants, conditions, and restrictions
Interpretation and litigation involving the construction and enforcement of POA documents
Eminent domain, condemnation hearings and trials in state and federal courts
Valuation disputes and partition proceedings
Subsurface rights and disputes relating to water and minerals
Forcible Entry & Detainer Suits to assist lenders in obtaining possession of foreclosed property when previous owners fail to vacate the premises
The Flowers Davis Real Estate Litigation Section, operating out of our Tyler office, is spearheaded by Partner Celia C. Flowers, who is Quadruple Board Certified by the Texas Board of Legal Specialization in the areas of Real Estate Law, Oil & Gas Law, Civil Litigation and Property Owner Association Law. Celia owns title companies in the East Texas area and is a frequent speaker and trainer certified in Realtor MCE and Attorney CLE courses in the areas of real estate and oil and gas matters.
The above practice area description is for general informational purposes only and describes the range of services offered by the firm. Individual attorneys may offer representation in a subset of this practice area. See individual attorney profiles for their specific practice areas.
real estate litigation attorneys
real estate litigation news
TYLER, TX (December 5, 2019) – Next week, Flowers Davis attorney Corey Kellam will be teaching East Texas realtors about the differences between Mediation vs. Litigation, and how each might affect their real estate business. Texas Realtors will receive one credit hour of MCE for attending. Classes will be held in different East Texas locations…
Read news

→
HOUSTON, TX (September 20, 2019) ¬¬– Yesterday, Flowers Davis partner Melanie Reyes-Rawls braved Imelda's flooding in Houston to present at the Texas State Bar Advanced Oil, Gas and Energy Resources Law CLE. Melanie, who is Board Certified by the Texas Board of Legal Specialization in Oil, Gas and Energy Law, spoke on Adverse Possession law…
Read news

→
Join our news program and receive firm news, updates, event information, and announcements about our latest publications delivered to your inbox.
real estate litigation publications