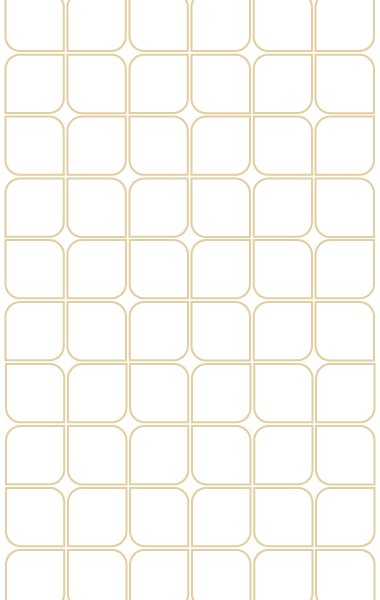 Flowers Davis PLLC is a full-service multi-disciplinary law firm dedicated to guiding banks and private lenders through the complexities of the regulatory, transactional, and litigation landscape. With laser-focused proficiency, we offer tailored professional services designed to cater to the unique needs of financial institutions. Moreover, our comprehensive approach extends benefits to both lenders and by your referral, lender clients, ensuring success and prosperity for all. Trust Flowers Davis to be your steadfast ally on the path to excellence in the banking and business arenas.
The Flowers Davis Banking Law attorneys regularly represent financial institutions in areas involving lending, operations and collections.
Our banking professionals understand that lending transactions aren't run-of-the-mill business deals. We advise on and prepare documents for commercial and residential lending transactions including Deeds, Deeds of Trust and other closing documents, releases of liens, modification agreements, loan participation agreements, collateral substitution agreements and commercial loan agreements. We offer real estate closings and servicing activities for local and out-of-area lending institutions. Our attorneys also provide analysis of title defects and title curative services.
Operationally, Flowers Davis attorneys advise financial institutions on regulatory compliance, offer creative strategies in loan structuring, assist in writing loan policies and procedures, and advise on inter-creditor and subordination issues. We are experienced in counseling lenders on how to avoid liability actions, and on defending lender liability actions.
The Flowers Davis team of bankruptcy and restructuring professionals regularly represents debtors, secured and unsecured creditors, landlords and trustees in all aspects of bankruptcy, sequestration, foreclosure and repossession. We represent creditor's rights in bankruptcy cases, obtain and execute writs of sequestration, file forcible entry and detainer suits to assist lenders in gaining possession of property, and repossess personal property such as manufactured homes, recreational vehicles, tractor-trailers, tractors, and oil field pipe.
As an adjunct to our lending practice, and as an extension of your team, the Flowers Davis team offers the following transactional and litigation services by your referral to your clients as well.
TRANSACTIONAL SERVICES
Real Estate Expertise: From meticulous document preparation to smooth closings, our experts handle every aspect of real estate transactions with precision and care.
Empower Homeowners' Associations: Prepare governing documents and offer assistance with amendments to ensure thriving and compliant associations.
Seamless Landlord-Tenant Matters: Streamline lease preparation and foster harmonious landlord-tenant relationships for successful ventures.
BUSINESS & COMMERCIAL SERVICES
Sophisticated Transactions: Our attorneys excel in negotiating, drafting, and successfully completing complex financial deals, including acquisitions, mergers, joint ventures, sales, and development.
Oil and Gas Expertise: We provide specialized assistance in oil and gas acquisitions and financing, ensuring lucrative outcomes for your clients' endeavors.
LITIGATION SERVICES
Skilled Legal Representation: Our litigation attorneys offer experienced guidance in real estate, business, and commercial disputes, providing invaluable support to banks, lenders, and corporate clients.
A Diverse Range of Cases: From contract disputes to premises liability and Deceptive Trade Practices Act (DTPA) claims, we navigate a wide spectrum of legal challenges to protect your clients' interests.
Tailored Resolution: With expertise in construction disputes, homeowners' association disputes, landlord-tenant disputes, boundary line disputes, title disputes, eminent domain, and condemnation, we tailor our approach to suit each unique situation.
The above practice area description is for general informational purposes only and describes the range of services offered by the firm. Individual attorneys may offer representation in a subset of this practice area. See individual attorney profiles for their specific practice areas.
MONTERREY, CA (July 20, 2019) Flowers Davis Sr Partner Celia Flowers presented at the 65th Annual Rocky Mountain Mineral Law Institute in Monterrey, CA. Celia's topic, presented in the Landman's section of the program, was "Where Is the Original? How Do Electronic Signatures, Online Notaries, and E-Recording Change Our Record Driven Industry?" She elaborated on…
Read news

→
financial services publications
Author: Celia Flowers TABLE OF CONTENTS I. PAPER DOCUMENTS ARE GRADUALLY BEING REPLACED BY ELECTRONIC DOCUMENTS. 4 II. ELECTRONIC SIGNATURES IN GLOBAL AND NATIONAL COMMERCE ACT (E-SIGN)-, UNIFORM ELECTRONIC TRANSACTIONS ACT (UETA), AND UNIFORM REAL PROPERTY ELECTRONIC RECORDING ACT (URPERA). 4 A. The E-SIGN Authorized Electronic Contracts Almost Twenty Years Ago. 4 1. Parties to…
Read news

→