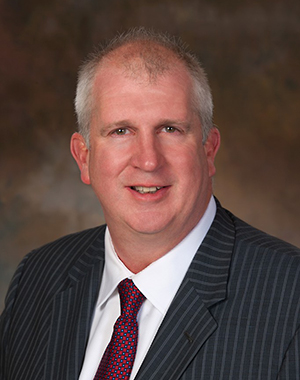 Attorney | Senior Partner
Robert S. Davis is a Senior Partner at Flowers Davis PLLC and oversees the Business and Commercial Litigation, Insurance Defense, Defense of Governmental Entities, Employment Law, and Medical Liability Sections of the firm.
Robert has extensive experience in representing governmental entities and government officials in all types of litigation. He also has extensive experience in first party and third party litigation for major insurance carriers, drafting coverage opinions for insurance carriers, and in medical malpractice litigation for private practitioners as well as county health authorities. Since co-founding Flowers Davis in 1994, Mr. Davis has tried 99 jury trials in state and federal court to verdict, and he has handled 159 appellate cases at the United States Court of Appeals for the Fifth Circuit during that same period. Since he started keeping such records in 2008, Robert has filed 93 successful Motions for Summary Judgment and Motions to Dismiss for governmental entities and has won 20 successful bench trials during the same period.
Robert began his legal career as a Briefing Attorney to the Honorable Justice Sue LaGarde, 5th Judicial District Court of Appeals in Dallas, Texas from 1988 to 1989. Afterwards, he was appointed as Law Clerk to United States District Judge William M. Steger from 1989 to 1991.
During law school, Robert served as the assistant legislative liaison for Dallas District Attorney Henry Wade and his successor, Dallas District Attorney John Vance. While working for Mr. Wade, Robert wrote a paper on recidivism and the need for increased prison capacity that was published by the Texas Governor's Office, and excerpts of the paper were published by the major news media in Texas. Through the years, Robert has written many papers for and made numerous presentations to entities such as the State Bar of Texas, Texas Sheriff's Association, Texas Association of Counties, Texas Jail Association, the Jail Management Institute of Sam Houston State University, and Texas Chief Deputies' Association.
EDUCATION
Southern Methodist University Dedman School of Law, Juris Doctorate, 1988
Trinity University, Bachelor of Science, History, 1985
BAR ADMISSIONS
State Bar of Texas, 1988
COURT ADMISSIONS
United States District Court for the Eastern District of Texas (1990)
United States District Court for the Northern District of Texas (1991)
United States District Court for the Western District of Texas (1991)
United States District Court for the Southern District of Texas (1995)
United States District Court for the Eastern District of Arkansas (2006)
United States Court of Appeals for the 5th Circuit (1991)
Supreme Court of the United States (1998)
HONORS & AWARDS
State Bar of Texas, Three-Time Recipient of the Pro Bono Award for helping indigent citizens
Business & Commercial Litigation
Defense of Governmental Entities
Employment Law
Insurance Defense
Medical Liability
MEMBERSHIPS
Smith County Bar Association, Director, 2005-2006 and State Bar Fellow, 2006
Gregg County Bar Association
Harrison County Bar Association
Eastern District of Texas Bar Association
Fifth Circuit Bar Association
The Bar Association for the United States Supreme Court
Defense Research Institute
Smith County Young Lawyers Association, Past President, 1994-1995
Eastern District of Texas Historical Committee, Past Co-Chairman, 1996-1997
COMMUNITY INVOLVEMENT
Texas Association of Counties, Regional Counsel
East Texas Area Counsel of the Boy Scouts of America, General Counsel and Board Member, six years
Robert is active in his church and several non-profit organizations
TYLER (July 23, 2015) – Within a five-week period, Tyler Attorney Robert S. Davis will address two groups of Texas lawmakers, lecturing on issues that can often result in litigation, and advising the groups on how to avoid it. The Texas Sheriffs' 137th Annual Training Conference and Expo was held this past week, July 18-21, […]
Read More

→
Author: Robert Davis Due to its size and scope, the Bail Bond Handbook is available as PDF. This document requires the PDF Reader to view. Download Adobe Acrobat Reader App. View The Bail Bond Handbook Here
Read More

→
Author: Robert Davis IMMUNITY As with any claim asserted against a government employee or official, the first line of defense is the affirmative defense of immunity from suit, either absolute or qualified.  Consequently, a good understanding of both of these types of immunity is very important to the practitioner. The modern doctrine of immunity, either […]
Read More

→
No Presentations Available