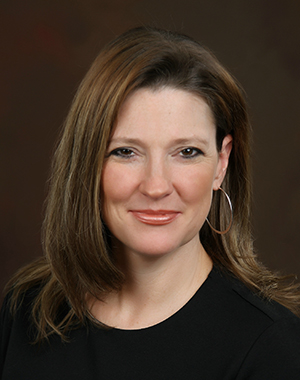 Melanie Reyes-Rawls joined Flowers Davis in September, 2004 and focuses in the areas of oil and gas title law, trademark law, and appellate law. She is Board Certified by the Texas Board of Legal Specialization in Oil, Gas and Mineral Law, and is also licensed to practice law in New Mexico. Melanie primarily represents national and international petroleum companies in rendering drilling and division order title opinions.  She has further handled numerous oil and gas-related appeals.  Melanie also devotes some of her practice to working with small business owners in trademarking their brands.
After graduating in the top 10% of her law school class, Melanie started her legal career working as a Briefing Attorney to the Honorable Justices James Baker and Michael H. Schneider of the Texas Supreme Court.  She then worked for the Dallas firm Thompson & Knight LLP, where she practiced in the Litigation department, focusing in the areas of oil and gas, antitrust, appellate, and intellectual property law.
Outside of work, Melanie enjoys music, cooking, gardening, deep-sea fishing, yoga, and spending time with family and friends.
EDUCATION
University of Tulsa College of Law, Juris Doctorate, 2002
Oklahoma State University/Langston, Bachelor of Arts, Psychology and Criminal Justics, 1999
BAR ADMISSIONS
State Bar of Texas, 2003
State Bar of New Mexico, 2018
COURT ADMISSIONS
U. S. District Court, Northern District of Texas
HONORS & AWARDS
American Jurisprudence Award, Legal Writing and Research
American Jurisprudence Award Civil Procedure II
American Jurisprudence Award, International Business Transactions
American Jurisprudence Award, Interviewing, Counseling, and Negotiating
BOARD CERTIFICATIONS
Texas Board of Legal Specialization, Oil, Gas and Mineral Law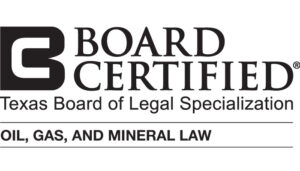 Business & Commercial Litigation
Intellectual Property
Oil & Gas Litigation
Oil & Gas Title Opinions
MEMBERSHIPS
Oil, Gas and Energy Resources Section of the State Bar of Texas
Appellate Section of the State Bar of Texas
Natural Resources, Energy and Environmental Law Section of the State Bar of New Mexico
COMMUNITY INVOLVEMENT
Texas Real Estate Commission MCE Instructor
TYLER, TX (April 30, 2017) ­­– Flowers Davis PLLC Attorneys Melanie Reyes and Rob Knight were presented to members of the East Texas Association of Petroleum Landmen (ETAPL) at their annual Spring Seminar. Reyes and Knight spoke on issues arising due to horizontal drilling, where case law is lagging behind field practices. Their lecture surveyed […]
Read More

→
TYLER, TX (April 18, 2017) ­­– Flowers Davis PLLC Attorneys Celia Flowers and Melanie Reyes presented to a maximum-capacity crowd at the East Texas Association of Lease and Title Analysts at the ETX-ALTA Spring Seminar. Flowers and Reyes first lecture covered mineral and royalty interests, educating the members on how to determine if an interest […]
Read More

→
AUSTIN (January 28, 2015) ¬¬− Texas Board of Legal Specialization (TBLS) announced Melanie S. Reyes received Board Certification in Oil, Gas and Mineral Law. Reyes currently practices in Tyler, Texas where she is part of Flowers Davis, PLLC; her primary area of practice is Oil and Gas Title Law. Board Certification is a voluntary designation […]
Read More

→
The proliferation in horizontal drilling over the last decade has given rise to new, complex legal issues.  One area where the law has increasingly lagged behind the technology is in the calculation of royalties for horizontal allocation wells – in particular, the question of the division of royalties from horizontal wells crossing adjacent units has […]
Read More

→
Texas jurisprudence has long held that the royalty "stick" of the mineral estate is free of production costs. Although the royalty interest is not subject to production costs, royalty is usually subject to post-production costs. Heritage Resources, Inc. v. NationsBank, 939 S.W.2d 118, 122 (Tex. 1996). Nevertheless, parties are free to contract around this general […]
Read More

→